Overview of MocDown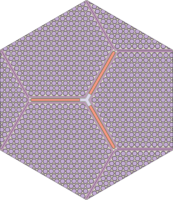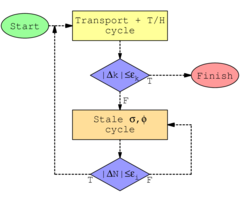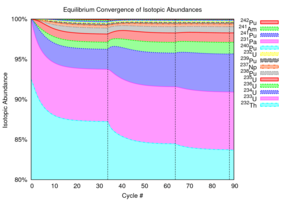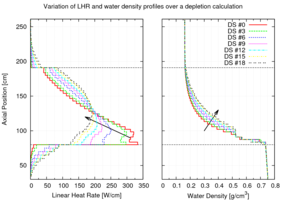 MocDown is a nuclear reactor core simulator. It performs Monte Carlo depletion using MCNP6.1 for neutron transport and ORIGEN2.2 for transmutation–just like the MONTEBURNS, MOCUP, and VESTA codes.
MocDown is written in object-oriented Python3. It employs an accelerated equilibrium core composition search algorithm–ideal for systems with multi-recycling fuel cycles–and allows for loose, online coupling of thermo-fluids models. MocDown also takes a simple approach towards neutron source rate scaling which accounts for isotopic composition-dependent decay heat.
Acknowledgements
MocDown was developed using funding received from the U.S. Department of Energy Office of Nuclear Energy's Nuclear Energy Univeersity Programs and U.S. Department of Energy National Nuclear Security Administration under Award Number DE-NA0000979 at the University of California, Berkeley Department of Nuclear Engineering.




Indices and tables